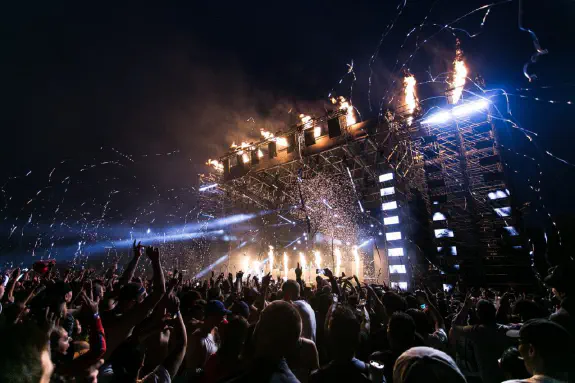 Welcome to Blind Channel
There are only about five million people in the world that speak the Finnish language. It's not one that belongs to the languages that dominate the music scene, yet Finnish rock bands have gone to lengths not only to get on the charts, but to bring a mixture of Finnish and English lyrics to the globe.
From Children of Bodom to The Rasmus and the latest hit out of Finland, Blind Channel, Finnish rock is now a popular genre. In the past two decades, the country's music has undergone multiculturalisation at an incredible rate, now speaking with multiple voices, and thanks to the advent of all things digital, we can listen to the best Finnish rock bands and metal bands almost anywhere.
During the 2006 Eurovision Song Contest, Europe was astounded when a fairly unknown band dressed in monstrous costumes scooped first prize with a heavy metal song. The Finnish band, Lordi, were the first to secure a win for the country and introduce the world to the country's obsession's with rock and heavy-metal.
On this page, you will find information about Finnish bands
• The most successful Finnish rock and metal bands.
• The number one rock and metal songs on Finnish charts.
• Finnish Eurovision competitors.